본문
University of Malaya, MALAYSIA
Tropical Infectious Diseases Research and Education Centre (TIDREC)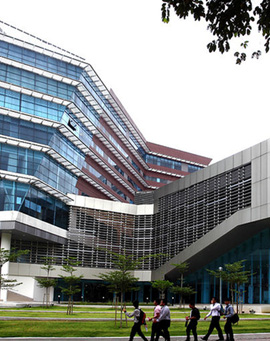 University of Malaya (UM) is a publicly funded university situated in the capital city of Malaysia, Kuala Lumpur. It is the oldest university in the country with over 2,113 faculty members and 25,974 total number of students. UM is currently ranked as amongst the top 1% best university in the recent (2017) QS World University ranking. It is the leading university of Malaysia and among the only five universities designated as Research University. UM has designated six main Center of Excellence known as UMCoE, covering the main areas of research strength in UM.
Tropical Infectious Diseases Research & Education Centre or TIDREC is UM dedicated one-stop research centre for the advancement of knowledge in tropical infectious diseases, especially diseases that have potential to impact on the global community. The centre has been designated as the WHO Collaborating Centre (WHO CC) for Arbovirus Reference & Research (Dengue/Severe Dengue) at UM, recognized since 1982. TIDREC is fully equipped with facilities for modern infectious diseases research including biocontainment for risk group three pathogens. Ongoing research in TIDREC include i) Dengue and other Arboviruses, ii) Tick-borne diseases iii) Nipah and other Paramyxoviruses iv) Neglected Tropical Bacterial Diseases v) Novel Diagnostics, Vaccine and Therapeutics and vi) Antimicrobial resistance.
TIDREC advocates responsible and safe science. The center emphasizes education and development of human skills in biosafety and biosecurity. It is the main training center for biosafety and biosecurity and the only centre which currently operates a full size mock biosafety level 3 training facility. TIDREC aspires to be an internationally recognized centre of excellence in tropical infectious diseases research and education that serves the health needs of Malaysia and the global communities. More information on TIDREC is available at http://www.tidrec.com.
HOMEPAGE
​
CONTACT​​​​​
Tel: +603 7967 6670
E-mail: tidrec@um.edu.my
Address: Tropical Infectious Diseases Research & Education Centre (TIDREC)
Level 4, Block N & O, Faculty of Medicine, University of Malaya, 50603 Kuala Lumpur, MALAYSIA