Contents
MLL Hospital, Madanapalle, India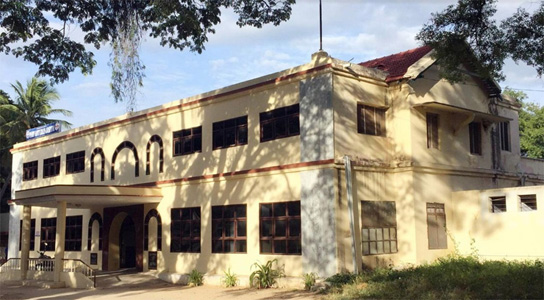 On 2nd March 2014, after 14 years of closure MLL hospital was reopened and rededicated to the service of God and the country with a vision to provide high quality and compassionate care to all by of Rt. Rev. B. D. Prasada Rao – Bishop of C.S.I. Rayalaseema Diocese, Dr. Shoba Katumalla and Dr. Naveen Khaja. A few buildings were renovated and basic operational services were modernized with the help of the local congregation and well-wishers.
The hospital has seen an increased growth since the inauguration of the outpatient department and state-of-the-art lab in April 2014. In the following months, the inpatients department and operating rooms were fully-functional and significant additions were made to existing departments in the following year. The operating room was then equipped with on-call anaesthetists and 24-hour emergency services started with a resident junior doctor on campus.
In January 2016, noticing the pressing need for mother and child care, obstetrics, gynaecology and paediatric departments were started. An ultrasound machine was procured and a neonatology level 2 ICU was started. To consolidate lessons learned in running mission hospitals, a workshop was conducted in October 2016 for mission hospital healthcare personnel to allow sharing of information and best practices with the other Christian mission hospitals how to run sustainable healthcare systems.
The hospital currently has 50 beds and offers services in Orthopaedics, Obstetrics & Gynaecology, Paediatrics, Ophthalmology and Pathology. It is managed by a team of 6 doctors. Well-equipped obstetrics, gynaecology and paediatrics departments ensure that the quality of mother and child care is at its highest. A fully-equipped lab with a consultant pathologist allows for less waiting time and autonomous control over the lab processes. Monthly surgical camps in direct collaboration with the surgery department at CMC Vellore are also organised to make high-quality healthcare accessible to the people of Madanapalle. Community screening camps are conducted three days a week where a team of technicians and doctors screen surrounding villages, schools and local ward counsels not only to provide utmost care to people around but also to spread awareness of various medical conditions. The hospital has ventured into paramedical services such as aerobics and physiotherapy.
MLL Hospital's plan is five-fold. Firstly, it plans to strengthen its existing departments by hiring more junior doctors and consultants in Orthopaedics, Obstetrics & Gynaecology, Paediatrics and Ophthalmology, and procure necessary equipment for each department. New essential equipment reduces the time or the effort by patients who would have to otherwise go to a major city for treatment. Secondly, it plans to modernize patient services. This includes optimising patient services through increased computerisation and implementing processes that ease the burden of patients. Thirdly, it plans to start new departments on a yearly basis. Three main departments have been identified to start next year - medicine, general surgery and chaplaincy. MLL Hospital is hiring junior doctors and consultants to work with them in the departments of medicine, surgery, anaesthesia, obstetrics and gynaecology, and paediatrics. Fourthly, it plans to start an ICU and a blood bank, services that the administration believes are essential to run a sustainable hospital. Finally, it wants to strengthen its paramedical facilities by improving its physiotherapy department and aerobics gym.
CONTACT​
Tel: +91 99 49 59 92 22
E-Mail: mll.hospital.madanapalle@gmail.com
Address: MLL Hospital
Gandhi Rd, Subba Reddy Layout, Vivekanadanagar, P and T Colony, Madanapalle, Andhra Pradesh, India 517325