Contents


National Institute of Hygiene and Epidemiology (NIHE), Vietnam

NIHE is a national Institute in the area of prevention and control of infectious diseases. Its functions include
Conducting scientific research on the field of epidemiology, medical microbiology, immunology and molecular biology. Annually, NIHE implements approximately 30 international collaborative research projects and 20 national, ministerial scale research.
Studying and developing new vaccines and biological products for human such as Japanese Encephalitis, Cholera, Hepatitis B vaccines.
Implementing and monitoring national health programs like expanded immunization, HIV/AIDS prevention and control, Dengue control, Rabies control and Influenza surveillance.
Consulting the Ministry of Health regarding technical advice, policy, strategy, national guidelines, national plans for infectious disease prevention and control.
Providing post-graduate training and retraining. Up to now, nearly 230 PhD graduated from NIHE.
Coordinating and building capacity for the preventive medicine network nationwide.
STAFF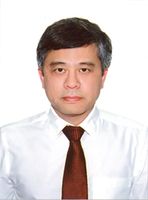 DANG DUC ANH
LE THI QUYNH MAI
 

  

HOMEPAGE​

​

​

  

CONTACT

 

Tel: (84-4) 3.971.6356
Fax: (84-4) 3.971.6356
E-mail: nihe@nihe.org.vn
Address: National Institute of Hygiene and Epidemiology (NIHE)
1 Yersin, Hanoi, VIETNAM